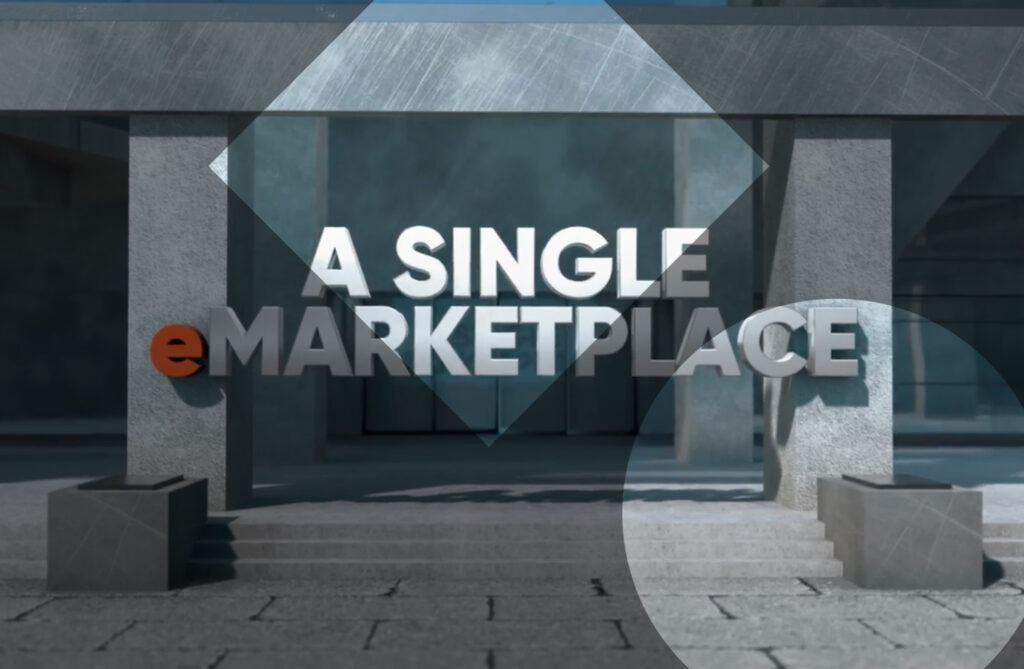 There's significant growth in the B2B e-commerce space as demand increases for online buying. But many platforms are bogged down with complexities that don't best serve the customer. Tradeling, which launched earlier this year, is changing the way businesses buy, by putting the customer first to ensure a simplified process that cuts out red tape and allows ease of doing business.
Business buying has never been simpler. Tradeling has eased the process of business-to-business buying with a single, easy to use one-stop e-marketplace. Which means that at the click of a button wholesale buyers can meet all their buying needs with no fuss.
One thing is certain, customer behaviour is changing, and we are seeing a big shift in the way companies interact. Since the COVID-19 pandemic, more and more customers are embracing digital selling strategies, which is why it is more important than ever to get it right from the start or run the risk of losing the customer forever.
Cutting out the Middleman
In a world where 'time' is becoming increasingly important, business buyers want to avoid the complications of dealing with multiple suppliers. Tradeling gives the customer 'time' back by taking away the pain points from its customers and catering to all their buying needs.
There are many benefits to businesses using e-commerce platforms: They help businesses reduce costs, improve efficiency and save time, allowing the customer to focus on their business. The automating of what would traditionally be a laborious manual process means that customers have more flexibility to manage their orders from their desktops, laptops or mobile devices.
E-commerce has revolutionised the way buyers buy, whether it is B2C or B2B, and since COVID-19 shut down stores and restricted the movement of people the world over, online buying is expected to see a significant upward trajectory with B2B e-commerce sales surpassing B2C sales. Data points to a major rise in online B2B sales in the next 12 months, with forecasts of online buying climbing to $4.5 trillion in 2021, with a more than 70 per cent increase in e-commerce sales conducted on mobile devices. By 2027, the global B2B e-commerce market size is expected to reach a staggering $20 trillion.
To be able to capitalise on a share of the market, it's about e-commerce marketplaces ensuring that all touchpoints with the customer are smooth sailing and that the customer journey is a quick and easy process.
Catering to the Customer
But, what does the customer want? Our research shows the top priorities are as follows:
Ease of doing business

Flexibility

Saving time

Efficiency

Competitive rates

Wide range of product offerings

Trust

Transparency
Digital Transformation
Purchasing digitally can offer all that, and more. Relentless technological innovation in the B2B e-commerce space is likely to continue to drive more traffic online driven by an increasingly digital-savvy customer demographic. With a plethora of B2B e-commerce platforms entering the market, it will be a case of who can serve the customer better. That means staying relevant and keeping up to date with the latest trends and evolving demands of the customer.
B2B portals, like Tradeling, offer significant benefits that are not only helping SMEs and large corporations achieve their buying needs by enabling them to acquire what they need when they need it, but they are also helping enterprises do business globally. It has created a far more connected ecosystem that better connects buyer with seller no matter where they are in the world and helping them establish new trading relationships. Other measures, like offering credit facilities or extension of payments terms, are added benefits that will help businesses stay afloat and keep economic activity ticking over, especially in times of crisis.