Opportunities, Advantages Of Reselling
Insights on how to stay ahead of your competitors

Reselling is a business opportunity with advantages for both established companies
and entrepreneurs.


Today you can shop globally for wholesale products on online marketplaces, to resell to MENA companies (B2B) or consumers (B2C).


The key to a reseller's success lies in ordering the right products at the right time.


Online and off, there are smart ways to identify tomorrow's in-demand products today.


Master them and you can run a successful reselling business, even in unpredictable times.
Reselling: A great business model for the risk-averse
Reselling is a business opportunity with advantages for both established companies and new entrepreneurial ventures. You don't have to invest in a large product inventory upfront, if you operate via a convenient dropshipping model, in which you process product orders from customers but liaise with a wholesaler or manufacturer that fulfills the orders and ships the actual products to customers.
In this model, because you are not responsible for physically stocking products yourself, you don't need to worry about any storefront or warehousing overhead costs. You can launch your reselling business quite quickly, with an easy to build e-commerce website.
Being a reseller allows you to do what you do best - serve and support customers - while the wholesalers or manufacturers you partner with take care of the inventory and logistics side of business. As a reseller, generating a profit is relatively easy compared to many business models, because you can set your own price mark-up on products.
Today, resellers have more buying power than they did traditionally, because they are no longer confined to sourcing products from a small group of suppliers based in their city or region. They can search an established online marketplace and order products from multiple vetted wholesale suppliers based around the world, sourcing quality products at the best possible price - some suppliers may operate in countries with lower production costs, or countries with interest rates favourable to your currency.
Online marketplaces like Tradeling can often assist both sellers and buyers with the logistics involved with dropshipping, like warehouse storage and last-mile delivery. They can also assist you with reselling suppliers' products under your own brand, on the marketplace itself, in white label form.
To become a reseller, you must;

1. Obtain a trade license from your country's respective authority - in Dubai for instance, that would be the Department of Dubai Economic Development.

2. You would also need to apply for an import license if you intend on sourcing products from another country.

3. Established online marketplace can provide assistance.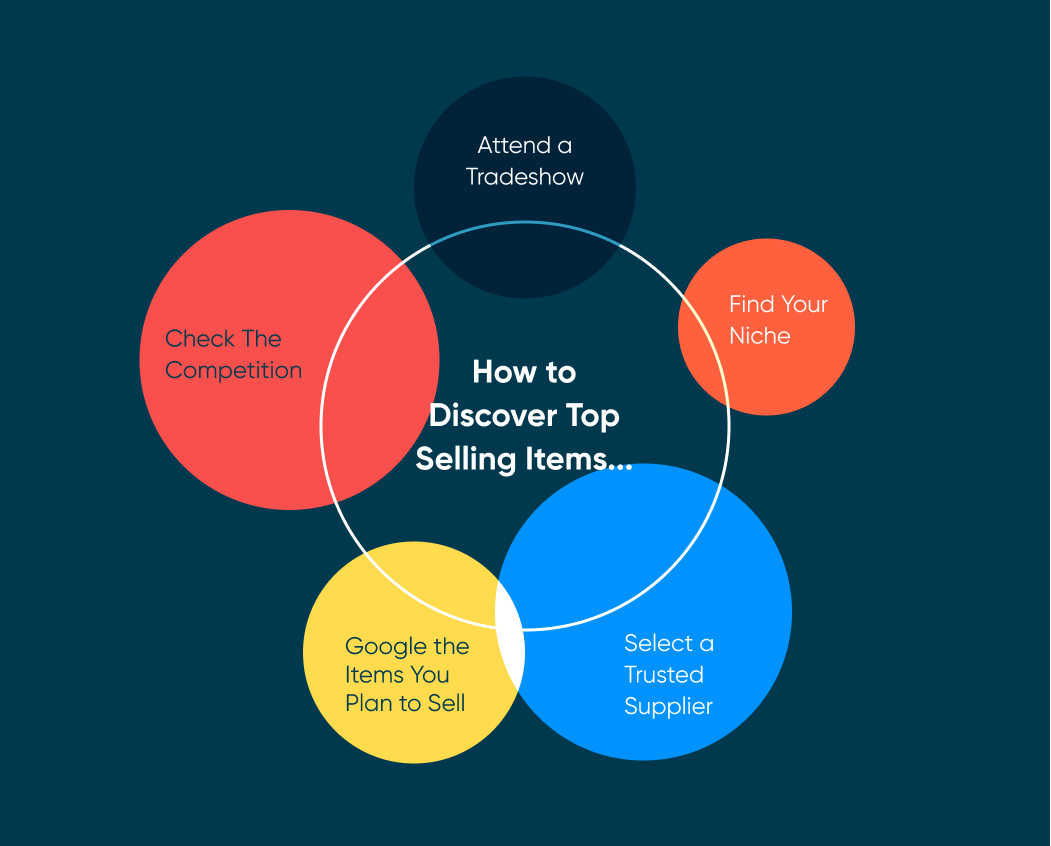 Before you start ordering and selling products it's a good idea to define your niche, so that you won't confuse customers by trying to sell everything to everyone. Defining your niche - for example hardware and software; office supplies; furniture and décor or apparel - is a good way to build customer loyalty in that niche, and it will make it easier for you to stay on top of shifting market trends, because you won't have to monitor every market sector, just one.
That's important, because the key to reselling success lies in knowing which products to order when, so that you can stay ahead of wholesalers' price increases, order while there are still enough items in stock, and market popular products to buyers before your competitors do. .
Being a leader in the reselling business means having a finger on the pulse of market trends, as well as an overview of the wider market dynamics - societal, economical, technological - that may influence them. We cover some tools and resources to help you stay ahead of emerging market trends: Read more...